On September 17, 2020, the exhibition "HUMAN RIGHTS: 50 SHADES OF BLUE," dedicated to protecting human rights, will open in Artmeken Gallery, Almaty, with the support of Soros Foundation-Kazakhstan.
The exhibition presents the works of nine local artists reflecting on the status of human rights in Kazakhstan. The works on display are of various media: video, ceramics, painting, photography, and sculpture.
Well-known art historian Valeria Ibrayeva acted as the curator once again.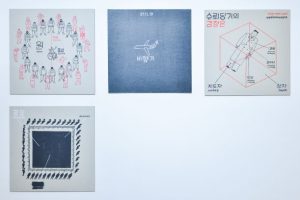 "The year 2019 was marked by the rise of "Oyan, Kazakhstan," a youth movement. One of its first street actions was a banner with the inscription "You can't run away from the truth" held out during the Almaty marathon. In addition to street actions, the feminist discourse picked up momentum. There appeared artists who experiment with this theme profoundly and consistently. In a hypocritical atmosphere of our state, artists have to resort to the Aesopian language. Roman Zakharov, for example, studies Korean and keeps a diary with sketches not only illustrating hieroglyphs but also depicting everyday events—arrests of protesters, scenes from the prison, episodes of police brutality, and our shared experiences of the quarantine," the curator said.
This exhibition will be the fourth collaboration of Artmeken Gallery and the Soros Foundation-Kazakhstan.
"Over the past few years, we have supported several art projects dedicated to various human rights aspects in Kazakhstan. We find the wide public response to such projects indicative of how important the topic has become and how much Kazakhstan's people care about it," said Aida Aidarkulova, Chair of Executive Council Soros Foundation-Kazakhstan. "This exhibition had to be vastly transformed in the process of preparation and turned out to be one of the most technically challenging amid a wave of youth protests, increase of censorship, global pandemic, having reflected all those events and experiences that we have witnessed in 2020."
The exhibition will run from September 17 to October 21, 2020, from 12.00 to 19.00, Tuesday to Sunday.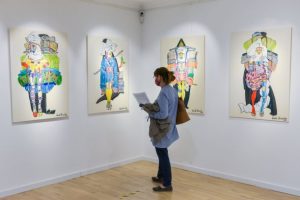 We are closed on Monday. When visiting the gallery, sanitary standards must be observed. Entering the exhibition hall without a mask on is prohibited. Seven people may be in the gallery simultaneously. When inside, visitors should observe social distancing of 2 meters.